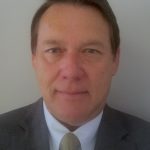 Harp Enterprises is an election services company founded in 1972 by R.J. Harp and a group of investors. The company has built a reputation of turnkey election products in Kentucky, Tennessee, Indiana and Arkansas. Starting out as a printing company, Harp Enterprises specialized in printing ballots for old style lever voting machines and has evolved into computerized voting systems in use throughout the country.
On November 10, 2014 Roger D. Baird, current President of Harp Enterprises purchased 100% of the voting shares of Harp Enterprises from Peggy S. Harp. The purchase has been in the planning stages for several months and the structure of succession of Harp Enterprises was established in December of 1999.
Roger Baird and his team currently support the Hart Intercivic Voting System and have been certified as their exclusive distributor for their region. Today Harp Enterprises services Hart's product in over 130 county governments in four states.
Roger is very excited to continue the great tradition of services offered by Harp Enterprises. We will continue supporting all of our customers and deliver trusted products and services to meet the needs of voting today and whatever the future brings.
Contact Us
Harp Enterprises, Inc.
2400 Merchant St.
Lexington, KY 40511
PHONE/FAX
Toll Free: (800) 432-9282
Local: (859) 253-2601
Fax: (859) 233-9457
Harp Enterprises is an election services company founded in 1972 by R.J. Harp and a group of investors. The company has built a reputation of turnkey election products in Kentucky, Tennessee, Indiana and Arkansas. <Read More>